Special Thank You from St. Vincent de Paul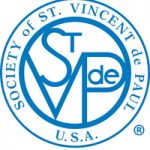 During the Christmas holiday, Pine Tree Mall and St. Vincent de Paul teamed up to have a giving tree in the mall where people could take tags from the tree and buy for the child on the tag. Pine Tree Mall donated a vacant space for St. Vincent de Paul to distribute the packages.
We thank all volunteers that were involved in this event.
Dear Joanne & Pine Tree Mall,

Words alone cannot express our appreciation to you and the Pine Tree Mall owners for allowing St. Vincent de Paul store space for Back to School and our Christmas Program. The facility was a perfect fit for us.

We thank you for "helping us help others" in providing for those who are less fortunate.

Blessings,
Society of St. Vincent de Paul
St. Joseph Conference
Voluneer – Christine Pecard